Contact Us
The best quality,best price cold storage manufacturer in China.
Yangtzecooling Ice Systems Co., Ltd
Cold storage factory address:
NO.1 Songxia Industrial Area, Songgang town,Nanhai,Foshan,Guangdong province, China.
Tel:+86-757-81019142
Fax:+86-757-81019143
Email: coldroom@yangtzecool.com sales@yangtzecooling.com
ENGLISH Website: www.yhcorp.cn
Spaish Website: www.yangtzecool.net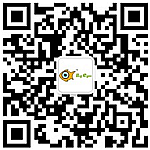 We Chat(Service Accounts): Big eyes
Angela Long
Marketing Manager
Tel: 86-757-81019142
Exclusive Representative for America
Hymix of Texas, LLC
Oscar Algranatti
Ph.956-562-0031
WhatsApp
+19565620031
Email: hymixoftexas@gmail.com
Big Eyes™ Cold Room
Our cold storage products all over the world...
Big Eyes™ Cold Storage
All over the world, Made In China